Folsom Cabinet Remodeling
Top-Notch Cabinet Remodeling in Folsom, CA
Cabinet remodeling is a great way to make your kitchen or bathroom look modern. Folsom Bathroom Remodeling can help you with cabinet remodeling in Folsom, CA, and the surrounding areas. We have been providing cabinet remodeling services for many years. Our experts will provide cabinet remodeling services like new cabinet doors, cabinet drawer fronts, and more. Give us a call today at (916) 659-5296!
About Folsom Bathroom Remodeling
If you're looking for an affordable and easy way to improve the look of your bathroom and kitchen, consider getting in touch with Folsom Bathroom Remodeling. With many years of experience in this industry, we are proud to offer our services and have helped many homeowners get their bathrooms back on track! 
We specialize in everything from tile installation and countertops to complete bathroom and kitchen remodels. We also do custom work, so if you have any ideas for how you would like your new bathroom to turn out, please tell us about them!  We have served many happy customers who are satisfied with the results of our services. To contact us, call (916) 659-5296 or fill out the contact form on our website.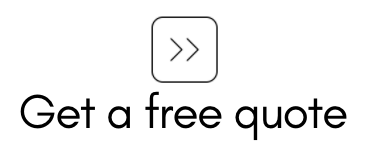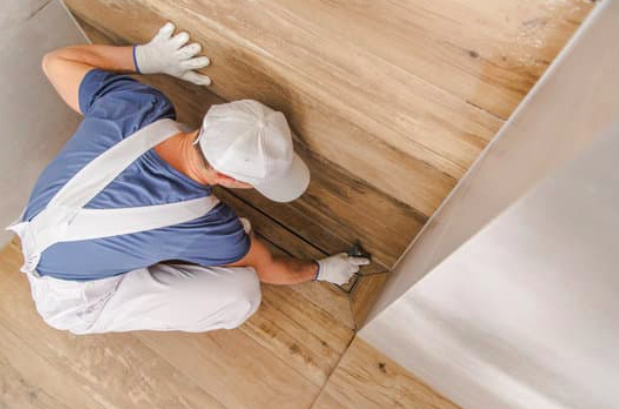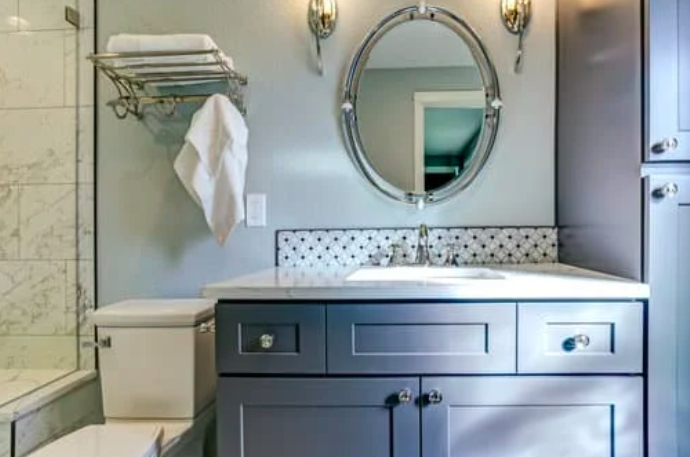 Folsom's Cabinet Remodeling Experts
A common problem for homeowners is deciding how to remodel their kitchen or bathroom. Kitchen cabinets are often a priority, and there are many options available. Whether you want your new cabinets to be wood, laminate, metal, or something else entirely – the best place to start is by contacting an expert. At Folsom Bathroom Remodeling, our team of professional cabinet designers and fabricators will show you how to update your kitchen or bathroom cabinets with new styles in tune with the latest home trends. We offer a wide variety of materials, colors, and finishes so you can find the perfect look for your remodel.
For many years we have been providing top-quality workmanship at competitive rates. Whether you need help renovating an old kitchen or want to design a whole new space from scratch, we're here to make it happen! Reach us today at (916) 659-5296.
Pros of Remodeling Your Cabinets
Folsom residents looking for a way to improve their kitchen and bathroom spaces may be interested in remodeling. Cabinet remodeling is one of the most popular ways to accomplish this goal, as it can provide an updated look without requiring a complete overhaul. Some of the advantages that come with cabinet remodeling, including: 
Ease of Use
Cabinet remodeling is a great way to increase the ease of use in your kitchen. It can help with the flow of traffic and make it easier to find things. This article will discuss some ideas on how you can improve the organization of your cabinets and what materials you should consider when looking for new ones. 
Increased Storage Space
Cabinet remodeling is the perfect solution for those who are looking to increase storage space. We offer high-quality cabinetry that will ensure your items are organized and easy to find. In addition, our company offers a wide range of finishes so that every customer has the opportunity to customize their kitchen cabinet design!
Improved Organization Capabilities 
Cabinet remodeling improves organization capabilities and accessibility to items in kitchen spaces, all while making a space feel larger than before. Kitchen cabinet renovations come in many shapes and sizes, so it's easy to find what best suits your needs.
No Need for Costly Demolition or Construction Work
It is a common misconception that remodeling your cabinets requires demolition. In reality, it can be done without costly demolition, and you will save money in the long run. Cabinet remodeling is not costly in construction work. It can be done for a very minimal cost and with just as good quality as the more expensive cabinets. We have been doing this type of remodeling for many years, and our customers are always satisfied with the results! 
We Offer Various Cabinet Designs to Suit Your Taste
We offer a variety of different cabinet designs to fit your needs. Whether you are looking for an elegant look with our wood cabinets, or something more modern and sleek with metal cabinets, we can help you find what is right. We also have a wide range of colors and styles that will give your kitchen a perfect look it deserves. If you're interested in learning more about our cabinetry options, contact us today!
Contact Folsom Bathroom Remodeling
If you are looking to remodel your cabinet, kitchen, or bathroom, contact us today at (916) 659-5296 or fill out our contact form. For many years, we have provided top-quality services, including bathroom remodeling, shower remodeling, and kitchen remodeling. We guarantee that you'll be 100% satisfied with the result!