Folsom Kitchen Remodeling
Number One Kitchen Remodelers in Folsom, CA
Are you looking for kitchen remodeling in Folsom, California? Look no further than Folsom Bathroom Remodeling! We offer kitchen remodels and bathroom renovations of all sizes. Our kitchen remodels experts can help you plan your kitchen in the best way possible so that it is a space that will be both functional and aesthetically pleasing. Whether you're looking for new kitchen cabinets, countertops, or appliances, we have what you need!
Folsom Bathroom Remodeling has the information and expertise you need for bathroom and kitchen remodeling. With decades of experience in the industry, our team is prepared to help you with every step of the process, including design consultations, budgeting, and estimates for construction. Whether it's a small project or a major renovation, contact (916) 659-5296 today!
About Folsom Bathroom Remodeling
Folsom residents, your bathroom and kitchen are one of the most important rooms in your home. Whether you have a small space or need to accommodate more people, it can be difficult to find a design that will work for everyone. So when it comes time to bathroom remodeling, shower remodeling, or shower installation, contact Folsom Bathroom Remodeling, and we'll make sure you get the right fit! We offer everything from full bathrooms and kitchen remodels with new fixtures and tile to simple updates.
Folsom Bathroom Remodeling's experts can handle any bathroom or kitchen remodeling job, big or small. We offer free estimates and consultations with our kitchen and bath design experts to help you find the perfect plan for your home! Give us a call today at (916) 659-5296!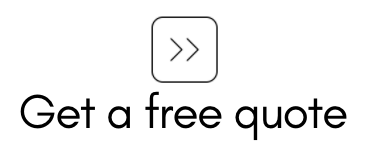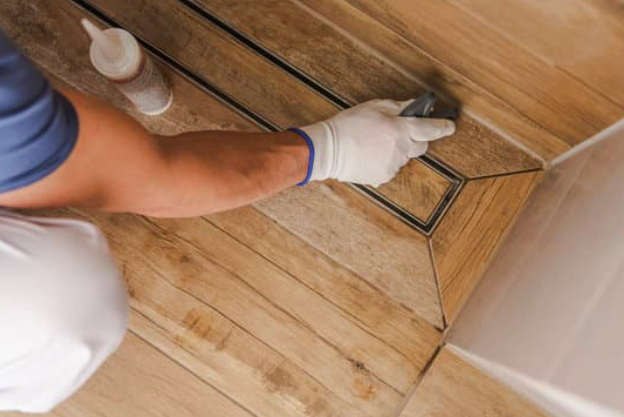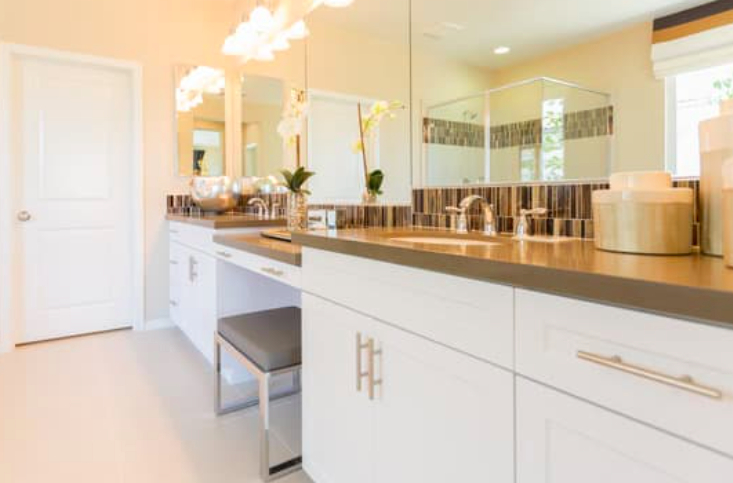 Folsom Bathroom Remodeling: Your Kitchen Remodeling Experts!
The kitchen is one of the most used spaces in your home. It's where you have breakfast, cook dinner, and even do homework if you're a student. That's why it's important to invest time into remodeling this space so that it can function well for years to come. At Folsom Bathroom Remodeling, we take pride in our work and want nothing but the best for each client that walks through our doors. We provide Folsom residents with high-quality design services and a variety of construction projects, including new kitchens! 
To ensure that every project goes smoothly from start to finish, we offer free consultations on any kitchen remodeling project. Hence, you know what steps are involved before making any decisions. You deserve quality work, and that's what we offer.
Benefits of Kitchen Remodeling
Folsom residents are always looking for ways to improve their homes. Sometimes they need a change, and sometimes they just need some repairs. No matter the reason, there are many benefits of kitchen remodeling that make it worth your while. 
The first benefit is that you can increase your living space by adding an island or other furniture. The second advantage is a new stove with more features than the one you already have (think about how many times you've wanted to use the oven but couldn't because someone was using it). And lastly, if you're starting from scratch, this could be a great opportunity to add things like top-of-the-line appliances and modern countertops!
Why Hire Experts for Kitchen Remodeling Projects
It's important to hire a qualified kitchen remodeling contractor if you consider undertaking this type of project. The process can be time-consuming, expensive, and complicated, which is why it's best to have someone with the right experience help you complete your renovation. A reputable company will estimate the cost of materials and labor upfront so that there won't be any surprises later on in the process. By hiring a professional from start to finish, you'll save yourself a lot of hassle and get exactly what you want without having to worry about how much things are costing along the way.
Many things can go wrong if not done correctly, and a professional will know how to make sure everything is perfect. Kitchen remodeling projects typically take about 3-6 months, but given the project's complexity, they may take longer if there are any unforeseen issues. The last thing you want is an incomplete project during your busy holiday season! When hiring experts for kitchen remodeling projects in Folsom, CA, be sure you contact someone who has experience with this type of work, as well as references and testimonials from past clients so you can feel confident in their abilities. That's why Folsom Bathroom Remodeling is your best choice for the project! We ensure that all kitchen remodeling projects are completed on time and without any major issues.
Contact Folsom Bathroom Remodeling
If you're ready to start your kitchen remodeling project, contact us today at (916) 659-5296. Our experienced kitchen and bath design experts will be happy to answer any questions that you may have about kitchen remodeling, so don't hesitate to ask. We offer free consultations on all projects, so feel free to take advantage of our offer and find out what kitchen remodeling can do for you!